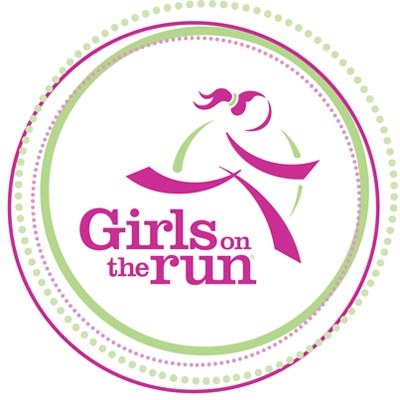 GOTR coaches work directly with girls, leading them through the national Girls on the Run curriculum, teaching them healthy habits and training them for a "practice 5K" at their GOTR site. The season begins on Tuesday, August 27th and runs for 10 weeks. The St. John's group meets Tues and Thurs from 3:30-4:45. At the end of the season, the girls and coaches have the option to participate in the official GOTR 5k race at Air Park on November 2nd.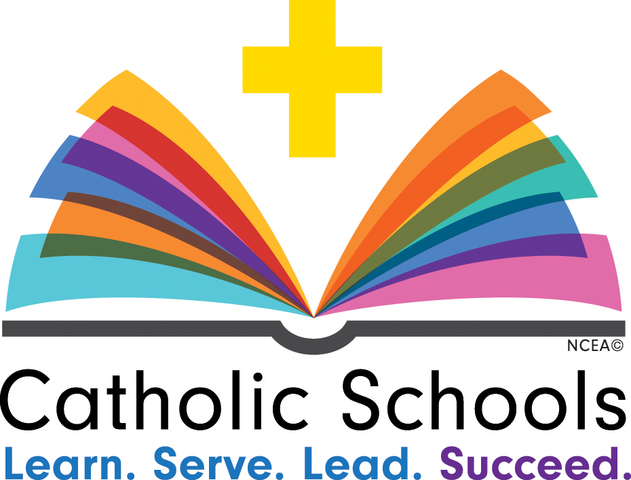 January 26-February 1st, 2020
SUNDAY
10:30 Mass - student readers, gift bearers, youth choir, & speakers;
Donuts from HSA after 9:00 & 10:30 Masses & Scholastic Book Fair in Social Hall
MONDAY
Vocations - John 2:5 "Do whatever He tells you"
Dress up: God's Team Day (St. John's/Christian/Totus Tuus/SKY/Leadership shirt with jeans/pants)
Activities: Catholic author Claire Swinarski speaks to all; special treat from HSA
Lunch: Hot Dog
TUESDAY
Baptism - John 4:14 "The water I shall give will become in him a spring of water welling
up to eternal life"
Dress up: Team Spirit Day (dress in your favorite team gear or athletic wear)
Activities: Elementary Knock-Out Tournament; Junior High 3 on 3 Tournament 6:00-8:00 Grandparents'
Night at the Book Fair in Social Hall
Lunch: Chicken Nuggets
WEDNESDAY
Reconciliation - John 20:23 "Whose sins you forgive are forgiven"
Dress up: Vocation Day (dress like who you want to be someday or someone you admire)
Activities: Mass with alumni Fr. Rynearson; Buddy Time making Sacrament crosses
100th Day of School Wing Challenge: Can your grade collect $100 to help St. John's families in
need?
Lunch: French Toast Sticks
THURSDAY
Eucharist - John 6:51 "The bread that I will give is my flesh for the life of the world"
Dress up: Crazy Day (crazy socks, crazy hair, crazy hat, crazy clothes!)
Activities: No homework day!
Elementary Sock Hop; Junior High Dance-Off; Buddy Time playing games
7:00-8:00 p.m. Academic Fair in classrooms; 6:00-8:30 Book Fair in Social Hall
Lunch: Jet-able
FRIDAY
Confirmation - John 20:22 "Receive the Holy Spirit"
1:00 dismissal
Dress up: Wings Spirit Day (dress like your grade)
Activity: Elementary BINGO; JH Trivia Tournament
Lunch: Cheese Pizza
WEEKLONG ACTIVITIES:
-Student choice lunches all week! -Will send out when finalized.
-Memorize a Bible verse from the Gospel of St. John related to a Sacrament we receive
-Pray a decade of the Rosary from the Luminous Mysteries together after Mass
-Celebrate with dance minutes: Mercy Me, Jordan Feliz, Jonny Diaz, Matt Maher, For King & Country
-Have fun dressing up! Please make sure clothes are modest & suitable for recess. Thank you!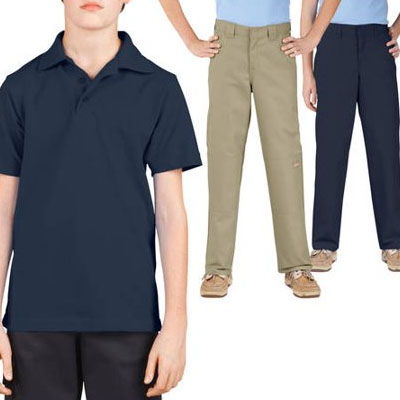 Please keep tags on clothing and have your children try on uniforms as soon as possible after you receive them so that there will be time to exchange/order if needed before school starts. Please note the store's new location in the West Wing of the school. Enter at the west doors (by the bus), take two right turns, one left and you are there! Any questions, contact:
This email address is being protected from spambots. You need JavaScript enabled to view it.
This email address is being protected from spambots. You need JavaScript enabled to view it.
This email address is being protected from spambots. You need JavaScript enabled to view it.
This email address is being protected from spambots. You need JavaScript enabled to view it.
Dear St. John the Apostle School Families,
My name is Tony Arens and I am excited to introduce myself as the new school principal for St. John the Apostle School. I am honored to have the opportunity to lead alongside a great staff at a school full of rich and spiritual traditions that strive for excellence in education. I am enthusiastic about joining a great community where we can share our faith, instill virtues, and empower our students to seek their full potential.
I began my educational career right here at St. John the Apostle School in the 2012-2013 school year. I taught health and physical education as well as serving as the athletic director for six years. In 2015, I accepted an additional position in the Diocese of Lincoln, serving as the League Director for the Lincoln Junior High Sports Program, where I managed the collaboration of the 11 Catholic elementary schools, as well as other private and home school organizations. In the 2018-2019 school year, I taught and served at Cathedral of the Risen Christ School in the same positions.